by Florence Hui
CLUB NEWS
THANK YOU FOR JOINING OUR ANNIVERSARY BALL

About 300 Rotarians and guests joined our ball, "Pirates of the Seven Seas" on Saturday.
VIP included DG Albert Wong and his anne Titania Wong, PDG Andrew Cheng, PDG Gloria Cheng, Ip Peng Kin, President of Macau Social & Welfare Bureau, Lo Heung Chu, Deputy Director-General of Chinese Liaison Office in Macao, Li Wei, Director of United Front Work Dept. and 30 government officials of Guangxi Du'An County, District officers and Rotarians from Hong Kong and Slovania!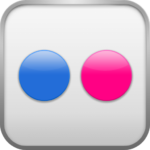 Click the Link for the Slide show of the many pictures from the Ball.
Depicted are our MCs: PP Synthia Chan
and with me PP Guy Lesquoy!
ROTARIAN MARKO KEBER FROM SLOVANIA GIVE US A TALK ON 4 JUNE 09
Rotarian Marko Keber has joined our Pirate Ball on Saturday. With the classification of software development, Rotarian Marko, a charter member of Rotary Club of Maribor Lent, RI District 1910 is in Macau for exhibition. He will share with us about Slovenia on Thursday, 4 June 09.
Chartered on 18 April 2009, Rotary Club of Maribor Lent has 30 charter members.
---
R I NEWS
RECONNECTIONS
Reconnections is a bulletin for Program Alumni of the Rotary Foundation of Rotary International. Starting in July 2009, Reconnections will become a bimonthly e-newsletter that will be sent directly to your email. Printed copies will no longer be sent via postal mail.
To send updates for Class Notes: 
LEAVING THEIR MARKS
Postage stamps commemorate Rotary milestone