Our Thursday Regular Meeting was pre-empted last week, since we held the Joint Installation on Saturday, August 29.
The Joint Installation took place at the Macau Tower.
A total of 150 Rotarians, Rotarctors, Interactors, and guests attended the event.
The ceremony was live broadcast on our Facebook page.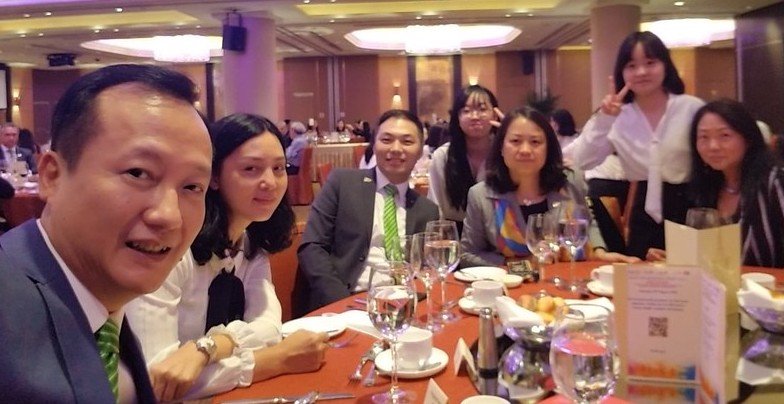 A final word about our Joint Installation…
I would like to thank the hard work of all Organizing Committee members, Rotarians Rotaractors, and Interactors, who were responsible for the event's success!
Also this week the Board asked for the support of all Rotarians in the form of a one-off donation to our Club on the amount of $3,000 MOP.
We are asking this to address the need to develop the club's service projects given that it was impossible to hold the Charity Annual Ball, our biggest fundraising activity, in the first half of the year.
Your generosity will be much appreciated!
If you have not yet settled the Club Dues, feel free to do it via the Club's BNU bank account ## or by joining our meeting every Thursday.
This week, we are welcoming AG Crystal Lok, and her team, for their first visit to our Club.
Therefore, we may not welcome any guests.
Meanwhile, we are working already towards organizing the MidAutumn celebration. More details will be sent to you once available.
Yours in Rotary
President João